Mechanism of Nano-Bio Fuel
Usually, degumming is to distribute water to crude plant oil, along with the separation of water hydrated, and eliminated (elimination of phosphorus). We enabled degumming extremely efficiently with the surface area as around 1,000 times by scattering the water at nano-size. Furthermore, the flammability is greatly improved by adding water and surfactant into degummed crude plant oil to make Nano-Bio emulsion fuel. By this way, it became able to make crude plant oil such as Jatropha oil, palm oil directly usable fuel to diesel engines extremely at low cost.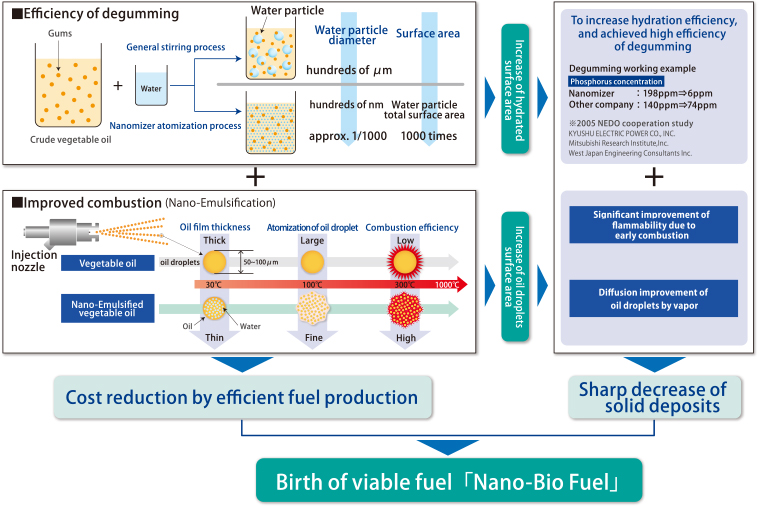 Manifest Superior Cost Performance

It is available to control its production cost to approx. 1/10 of BDF which is representative biofuel substituting with light oil. Also, fuel saving effect can be expected by improving combustion efficiency of Nano-Emulsion fuel.
Implementation of local production for local consumption type power generation business
To export the technology of liquid biomass power plant to Southeast Asia, the world's first Nano-Bio fuel power generation by using local crude plant oil becomes possible, enabling local production for local consumption of power.