NANOFUEL HOME
>
NEWS & TOPICS
> We entered into the exclusive distributorship agreement in Malaysia with SUSTAINERGY SOLUTION (M) SDN BHD

[2014.10.30] We entered into the exclusive distributorship agreement in Malaysia with SUSTAINERGY SOLUTION (M) SDN BHD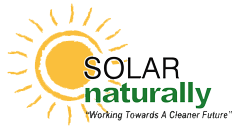 We entered into the exclusive distributorship agreement in Malaysia with SUSTAINERGY SOLUTION (M) SDN BHD, an affiliated company of the Solar Naturally Group (head office: Perth, Western Australia) in order to reinforce the sales of our products such as the nano-emulsion production system and nano-bio fuel production system for liquid biomass power generation.
Solar Naturally Group has gained trust in their country by providing high quality solar panels and their splendid technologies as a solar power generation supplier in Australia, and is currently providing energy saving equipment and services such as solar panels, solar power storage systems, LED lighting equipment, based in their offices in Australia and Asia including Malaysia, Singapore, Brunei, Hong Kong, China.
Malaysia has a lot of problems along with its rapid economic growth, facing serious electric shortage and expensive penalty for the peak electricity consumption. With more social demand for realizing an energy saving and low-carbon society, Solar Naturally is increasing their productivity and solving power problems by securing a stable power supply and reducing the peak electricity, and contributes to the local society by increasing local production for local consumption by promoting liquid biomass power generation using plant-based oil. We believe that our partnership with this company will contribute to our further development.
HP of Solar Naturally: http://www.solarnaturally.com.au/